"OMINOUS MEN"
Posted on:
July 23, 2019
/
It was the wrong night and the wrong place for these Ominous Men to be playing a game of Bones when the NYC Blackout Hits the Bronx!
Written by Desi Moreno-Penson
Directed by Lorca Peress

October 19 – November 3, 2019
The Theater at the 14th Street Y, 344 East 14th Street, NYC
Co-presented by the Theater at the 14th Street Y.


Company includes: Projection Design by Jan Hartley, Lighting Design by Kia Rogers, Scenic Design by Jennifer Varbalow, Costume Design by Lisa Renee Jordan, Choreography by Jennifer Chin, Assistant Director Antonio Miniño, AEA Production Stage Manager Jessica V. Urtecho, DDM PR

TICKET LINKS, CAST and additional Company announced soon.
---
"Ominous Men" is a dark play about race, poverty, drugs, misogyny and violence in America told through a gothic horror and magic realism lens. Three men are confronted by their ferocious pasts in the abandoned derelict Concourse Plaza Hotel basement in the Bronx on July 13, 1977: Butch, the Nuyorican caretaker who's been digging a pit looking for buried treasure, his nervous cousin Goyo, and Butch's drug sponsor and ex-Black Panther Yancy. This night of drinking, camaraderie, and "Bones" (dominoes) turns violent when a stranger climbs out of the pit, a Yiddish-speaking Holocaust survivor and a dead woman appear, and the NYC Blackout hits the Bronx!
---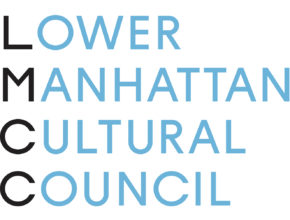 "Ominous Men" is made possible in part with public funds from Creative Engagement, supported by the New York City Department of Cultural Affairs in partnership with the City Council and administered by LMCC.

"Ominous Men" is MultiStages New Works Contest Winner.