Script Development Series 2016-17 "Esai's Table"
Posted on:
October 22, 2016
/
ESAI'S TABLE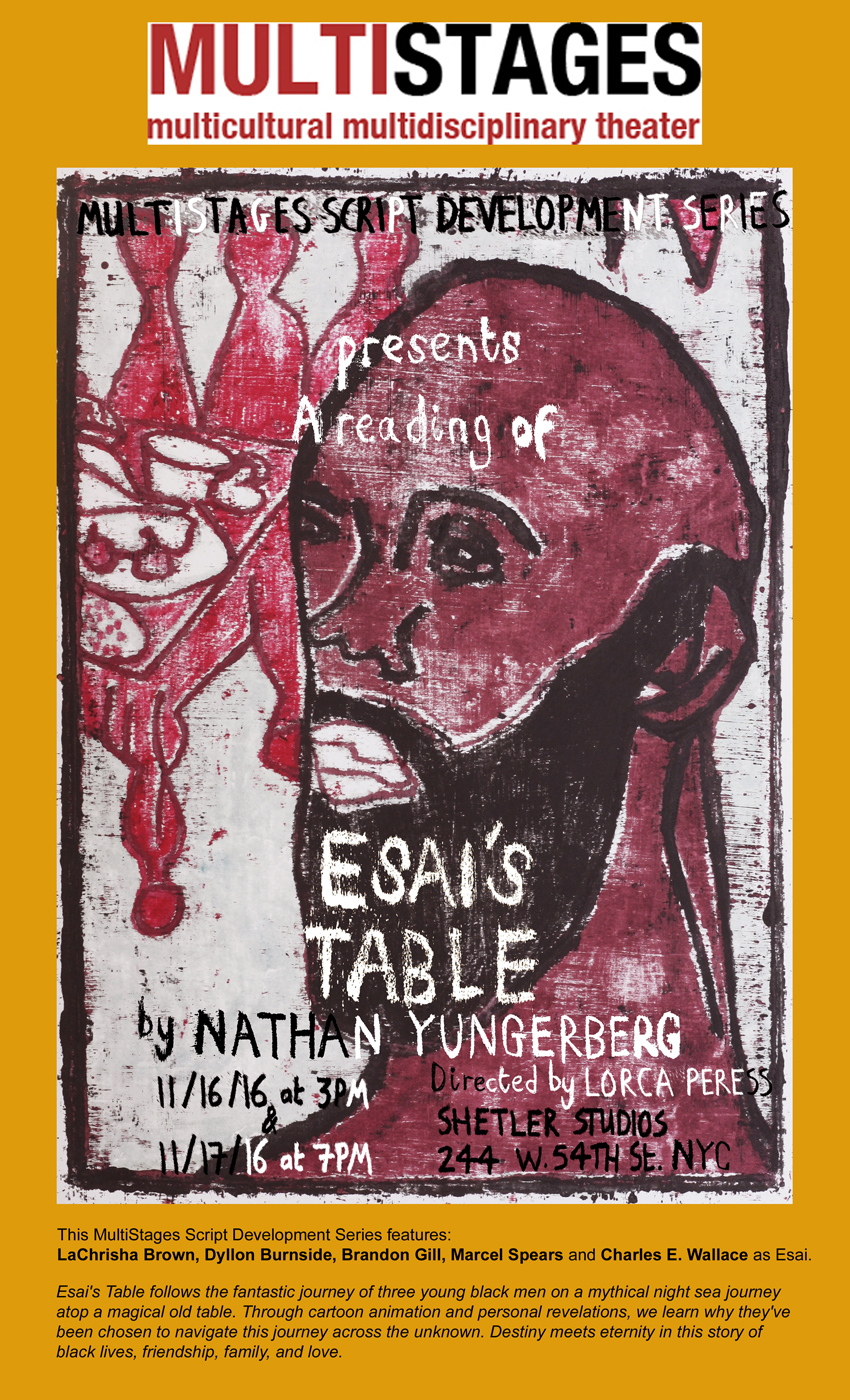 Written by Nathan Yungerberg   Directed by Lorca Peress
Featuring:  LaChrisha Brown, Dyllon Burnside, Brandon Gill, Marcel Spears, and Charles E. Wallace as Esai
Nichole Thompson-Adams reading Stage Directions
Two Readings:  Wed., November 16 at 3pm and Thurs., November 17 at 7pm (reception to follow)
Shetler Studios, PH1, 244 W. 54th Street.
Free Admission
RSVP: contact@multistages.org
We are thrilled to announce our next play in development, ESAI'S TABLE by Nathan Yungerberg. Esai's Table was a 2016 O'Neill National Playwrights Conference semifinalist.
Esai's Table follows the fantastic journey of three young black men on a mythical night sea atop a magical old table. Through cartoon animation and personal revelations, we learn why they've been chosen to navigate this trek across the unknown. Destiny meets eternity in this story of black lives, friendship, family, and love.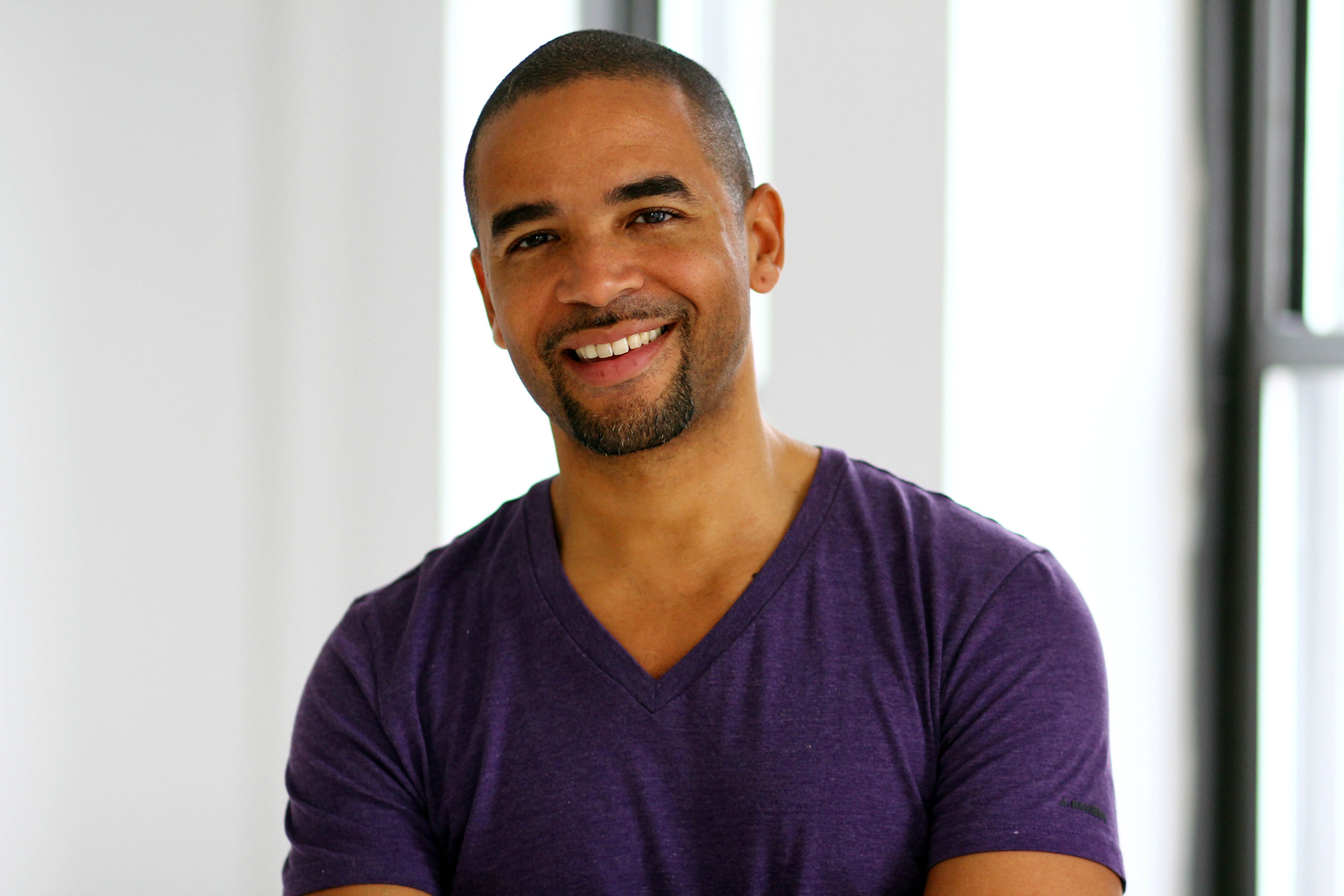 Nathan Yungerberg is a Brooklyn-based playwright. His plays include Esai's Table, The Son of Dawn, Pousada Azul, Orchids, and Polka Dots and Brush Strokes. Nathan's work has been developed or featured  by The Playwrights' Center, The Brooklyn Museum, The Lorraine Hansberry Theater, Brava Theater, The Lark, The Fire This Time Festival, 48 Hours in Harlem, The National Black Theatre, The Hansberry Project, The National Black Theatre Festival, The Classical Theatre of Harlem, Blackboard Reading Series, The Dramatist Guild,  Flashpoint Theater, the August Wilson Red Door Project, New Venture Theater, The Brooklyn Generator and BBC Radio Afternoon Drama. Nathan is one of seven black playwrights commissioned by The New Black Fest for HANDS UP: 7 Playwrights, 7 Testaments. Awards and honors: The 2016 O'Neill National Playwrights Conference (Semifinalist), Ken Davenport 10-Minute Play Festival (Winner), 11th Annual InspiraTO Festival (Finalist), Blue Ink Playwrighting Award (Semifinalist), and PICK OF THE VINE 2016 at Little Fish Theatre (Semifinalist).
UPDATE: Esai's Table will receive its Off-Broadway premiere at The Cherry Lane Theatre in 2020.