About
MULTISTAGES – MISSION AND BOARDS
MULTISTAGES is a theatre company located in New York City founded in 1997 by theatre artist Lorca Peress. Through New Works Contests, Script Development Series, Readings and Productions we provide platforms for artists to collaborate in an experimental and supportive environment. MultiStages has developed new works with poets, filmmakers, composers, choreographers, musicians, visual and theatre artists who each represent an imaginative and culturally unique perspective.
The Mission of MultiStages is to encourage and develop multicultural and multidisciplinary new works through collaborations between playwrights and artists (within and outside the theatre arena) that celebrate a fusion of art forms rarely found in today's theatre. By supporting these cross-collaborations, new works are created that enrich, explore, and reinvent the world.
Awards and Grants: NYMF 2017 Next Link Project, 6 Innovative Theatre Nominations, Women in Arts and Media Collaboration Award, 5 HOLA Awards, 2 Taino Areyto Awards, FLAG Award (Foreign Language Award), 4 Manhattan Community Arts Fund Grants (LMCC and the DCA), Dramatists Guild Fund, N.W. Dible Foundation grants, Jewish Communal Fund grants, Materials for the Arts support from the DCA. MultiStages is a sponsored project of Fractured Atlas, a non-profit arts service organization that receives grants in behalf of MultiStages, provides oversight to ensure grant funds are used in accordance with grant agreements, and provides reports as required by grantor.
MultiStages Board of Directors: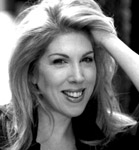 LORCA PERESS (President, and Founding Artistic Director) is an across-the-boards theatre artist specializing in new works. Her diverse artistic background in theatre, visual arts, dance, music and writing, led her to create MultiStages, where artists from different disciplines work together to produce extraordinary theatre. As MultiStages Artistic Director, she develops and produces its productions, readings, festivals, and supervises the New Works Contests. Ms. Peress has conceived and directed the majority of MultiStages' productions, and performed and designed puppets and masks for several. She is a native New Yorker, a Bennington College graduate, and did her professional study at the Lee Strasberg and Eugene O'Neill National Theatre Institutes (NTI). Her formative training was through several internships with Missouri Repertory and Stage West in Massachusetts under Rae Allen.  In addition to her work with MultiStages, she has directed at the Public Theatre's Joe's Pub, for American Thymele Theatre, Festivals at the Public Theatre, Cherry Lane, Soho Playhouse, Urban Stages, Signature Theatre, The Sackett Group's Women's Work; for New Jersey Repertory, Life Force Arts, NY International Fringe,  NYU Tisch, Teatro La Tea, Lee Strasberg Theatre & Film Institute, Hudson Guild Theatre, Access Theatre, Aaron Copland School of Music at CUNY Queens College (Operas), and more. Ms. Peress has appeared on numerous Panels focusing on diversity and gender parity in theatre for NoPassports, The Fire This Time Festival, NYU Tisch School of Drama, Theatre Resources Unlimited, League of Professional Theatre Women, and she has been a playwriting contest judge for Repertorio Español's Nuestras Voces I and II, Ohio State Council on the Arts, La Mia Ink, Strasberg One Acts and MultiStages New Works. Awards: 2015 Innovative Theatre Nominations for Outstanding Production and Original Full-length Script, 2015 Taíno Areito Award in Drama, 2015 National Opera Contest 3rd Prize, 2012 HOLA Gilberto Zaldivar Award for Outstanding Production, 2012 National Opera Contest 2nd Prize Professional Division, 2014 and 2011 Women in Arts and Media Collaboration Honorable Mentions, Inky Award from La MaMa Experimental Theatre Co. through the Harold and Mimi Steinberg Charitable Trust, and several La Mia Ink! playwriting awards. She had a performing career as an actor and singer before becoming a director. She has served on the NYU Tisch School of the Arts Production Committee, as Curator for NYU hotINK Festivals for Strasberg (2002–2010). She teaches in the NYU Strasberg Studio and at the Lee Strasberg Institute, and is a member of AEA, SAG-AFTRA, SDC, National Theatre Conference, and the League of Professional Theatre Women (Co-President 2011-14) where she serves on the Advisory Council and is Co-Chair of Development.  http://lorcaperess.wixsite.com/lorcaperess-director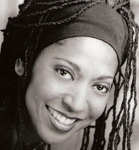 GENA BARDWEL (Secretary) is an actor and playwright, originally from Kansas City, Missouri. Ms. Bardwell is the co-writer of the docudrama play, "Hannah Elias," which was a finalist in the New Harmony Playwright's Workshop. "Hannah Elias" traces the saga of a young black woman living in Harlem in the early 1900's, who was convicted of a crime she didn't commit. Ms. Bardwell, who lives in Harlem, has worked as a youth development and corporate trainer helping various youth organizations, as well as Fortune 500 Companies with staff development, conflict resolution, and all levels of communication using improvisation and theater games. For two years, Ms. Bardwell was the co-director of Growing Up Performed, an organization that helps at-risk and non-at-risk children aged 6-12 create performance stories out of real life situations. She has served as the Board President for the Froghead Theater Company in Kansas City Missouri, on the Board of Directors for New Directions Theater, and now sits on the MultiStages Board. In 2001 she was Named "Best Actress" for her portrayal of Amanda in an all African-American version of "Glass Menagerie" by The Pitch News, which was produced at the Coterie Theatre, in Kansas City; she also received an OOBR (Off-Off Broadway Review Award) for Best Ensemble for her portrayal of Miss Mary in "Shakin' the Mess Outta Misery." Ms. Bardwell received the prestigious "Women in the Arts Award" by Delta Sigma Theta Sorority for her work as an actor and arts educator throughout the Midwest. She is currently collaborating on a one-woman performance piece, and is the former Director of Special Events for The New-York Historical Society. Ms. Bardwell received an MFA from Rutgers University, and teaches voice and speech development for New York University and Touro College.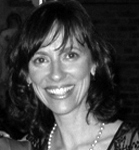 RENÉE BERLINER RUSH graduated magna cum laude from Barnard College in 1978. She went on to receive her J.D. in 1981 from Benjamin N. Cardozo School of Law. Ms. Rush was a litigation associate with Kaye, Scholer, Fierman, Hayes & Handler and a Contract Specialist for RCA Records. Ms. Rush entered the legal search field in 1985, and was a principal partner of CMRW. She is now a founding partner of A.W. Rush & Co.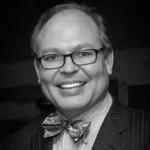 RICHARD APPELGREN is a Managing Director in the wealth management arm of Overbrook Management Corporation, a registered investment advisory firm and multi-family office, where he has worked for over a decade and oversees an array of financial and concierge services. Mr. Appelgren also serves on the board of directors and as the grants manager and treasurer of the Michael C. Graham Foundation and on the Vestry and finance committee of Grace Church in Newark. In his early life, Mr. Appelgren originally pursued a career as an opera singer and performed with various regional opera houses including the Santa Fe Opera, Glimmerglass Opera, Boston Lyric Opera, Hawaii Opera Theatre and the Connecticut Grand Opera. He also performed as a concert artist at various venues including the Hartford Symphony, the New Haven Symphony and the Marlboro Festival Chorus. He holds an Artist Diploma from Yale University, a Master of Music with Distinction from the New England Conservatory and a Bachelor of Arts from Concordia College in Moorhead, Minnesota. A native of Montana, Mr. Appelgren currently resides in South Orange, New Jersey.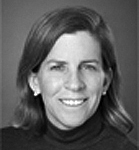 LISA CAHILL, ESQ. Following the conclusion of a two-year federal district court clerkship with the HonorableT.F. Gilroy Daly in the District of Connecticut, Lisa Cahill moved in 1992 to New York City. She has practiced criminal defense law and civil litigation in roughly equal measure alongside Hughes Hubbard's White Collar Group chair, Edward J.M. Little, ever since. She was elected to the partnerships of the Zuckerman Spaeder and Hughes Hubbard law firms, accepted into the New York Council of Defense Lawyers, and awarded an AV Peer Review (Martindale-Hubbell highest such rating). Outside of law, Ms. Cahill has participated in three New York City Marathons – 1995, 1996, 2001, cycled from Seattle to San Diego, is an extensive world traveler, an avid supporter of the arts, as well as a happy wife and mother of darling Tess.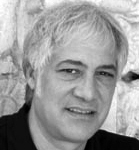 LEONARD FUSCO AIA (Treasurer) is a founding partner of GF55 Partners. He leads the firm in Design, Project Management and Technical Issues. Fusco has been the Partner-in-Charge for the following: multi-family apartment buildings, suburban developments (i.e., townhouses, apartment buildings and site planning, including the award winning senior housing project in Ohio and townhouses featured in Builder Magazine); government agency projects for the NYC Dept. of Design and Construction, NYS Urban Development Corp, NYC Department for the Aging, and the New York County District Attorney's Office, and for projects that involve specialized technical requirements such as the design of medical facilities. At GBQC, Fusco was a Designer for the Alabama Power Company Headquarters and the new wing of the Albert Einstein Hospital in Philadelphia. At James Stewart Polshek and Partners, he worked on the renovations of the Customs House and Carnegie Hall in NYC. Leonard Fusco, AIA, graduated from Columbia University with a BS degree in Civil Engineering in 1977 and the University of Pennsylvania with a Master of Arch. in 1980. At graduate school, he was an E. Lewis Dales Traveling Fellow, a Stewardson Memorial Competition Finalist, and a Theophilius Chandler Fellow. He is currently on the Board of Trustees of the Salvadori Center on the Built Environment, a member of Professional Women in Construction, and a member of the AIA, where he serves on the Health Care Facilities Committee. He is a registered architect in New York, Ohio, Connecticut, New Jersey, Tennessee, Florida, and Alabama; he also holds a certificate from the NCARB.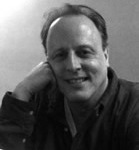 BRUCE BAUMER is a music director, opera singer, voice teacher and vocal coach. For MultiStages, Mr. Baumer music directed The Judas Tree, Temple of the Souls, and The Island of No Tomorrows. At the Lee Strasberg Theatre and Film Institute, he has music directed Kiss Me Kate, Into the Woods, Music Man, and An Epic Theatre Workshop based on Three Penny Opera. Mr. Baumer has also directed cabaret shows for various artists, and is a co-lyricist on a just released recording project. As an opera singer, he has performed with over 20 companies including NYC Opera, San Francisco, and at the Kennedy Center. Mr. Baumer is a graduate of Yale University, and a teacher at the Lee Strasberg Theatre and Film Institute.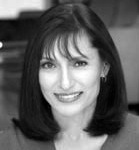 VALORIE NICCORE has been part of the theatrical community most of her life. She was awarded a scholarship to a performing arts center in Michigan and, at later was an AEA apprentice. Valorie attended a high school with a separate performing arts dept. and in her senior year attended classes in the day and performed at night at Vanguard Playhouse, an AEA theatre in Detroit. After graduating from Wayne State University she did post graduate work in Kiev, Ukraine at the Karpenko-Karii Theatre Institute in the Stanislavsky System of acting and, also, at the Kiev Choreography Lycee in folk choreography. As an actor Valorie appeared Off Broadway in Revenge In The Mob, an interactive comedy, for two years. She has also worked on television and regional theatre in roles ranging from Lady Narborough in The Picture Of Dorian Gray, the Actress in La Ronde, Ariel in The Tempest to Countess Geschwitz in Lulu and the First Witch in Macbeth. On television she's been seen on All My Children, Loving, and Another World. Valorie particularly enjoys working in new plays and, hence her interest in MultiStages.
MultiStages Advisory Board:
Joel Bassin, Ph.D. (Artistic Director, Firehouse Theatre, VA)
René Keller (PR and Production)
Maryann Mazzacaro (Ethical Culture Educator)
Judith Pearlman (Film Documentarian)
Maurice Peress (Music Conductor, Queens College Aaron Copland School of Music)
Gregory Simmons (Actor/Theatre Director)
Emeritus Advisory Board, Deceased
Gene Frankel (Theatre Director), William H. Hickok (Founder The Writers Place, KC; Board member Beyond Baroque, LA), Sheldon Patinkin (Theatre Director; Chair, Columbia College Drama), Anita Velez Mitchell (Writer/Performer)