2015 CLIMATE CHANGE FESTIVAL
Posted on:
December 5, 2019
/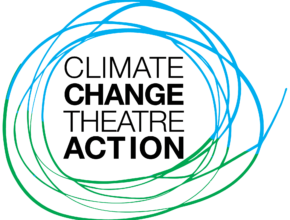 We are one global community with a common goal to honor and protect the earth,
its amazing inhabitants, and our future. 
MultiStages
presents
CLIMATE CHANGE FESTIVAL
Presented by Lorca Peress, MultiStages Producing Artistic Director and Gena Bardwell, Producer
In association with The Arctic Cycle, Theatre Without Borders, NoPassports
Climate Change Theatre Action, a global event created by Chantal Bilodeau and Caridad Svich
MultiStages presents a pop-up theatre event of 7 short plays and video from around the world to inspire and celebrate the need for Climate Change. This fundraiser honors MultiStages' 18th year of producing multicultural and multidisciplinary new works in New York City.
Directed by Lorca Peress
Choreography by Jennifer Chin
"Where Has All the Water Gone? Long Time Passing…" By Arthur Kopit (US) ; Performer: Dennis Gagomiros
"Tsunami Country" by Chiori Miyagawa (US); Performers: Valorie Niccore, Zoe Lau, Min Jung Kwon
"The Ocean" by Abhishek Majumbar (India); Performer: Eshan Bay
"Cuisine" by Elyne Quan (Canada); Performers: Christina Paterno, Melissa Golliday, Marcos Sotomayor
"Flotsam" by Elspeth Tilley (New Zealand); Performers: Gena Bardwell, Melissa Golliday, Marcos Sotomayor
Dancers Jennifer Chin and Lorenzo Walker; Choreographed by Jennifer Chin
"Mother" by Chantal Bilodeau (US/Canada); Performer: Joyce Griffen
"Hanami" by Naomi Iizuka (US); Performers: Zoe Lau, Christina Paterno, Dancers Jennifer Chin and Lorenzo Walker; Choreographed by Jennifer Chin
"A video pδstcard from thε end of the ψorld" (Italy); Production: Skaraventer Project; Videomaking, Text Assembling and Design: Marcello Serafino Visconti; Artistic Direction: Lucia Falco; Performed by: Peo Paccia
Info on the Climate Change Theatre Action Festival:
CLIMATE CHANGE LINK
MultiStages Festival consists of short plays from around the world: Brazil, Uganda, Canada, Colombia, India, and the United States. Reception donated by Rums of Puerto Rico. Ticket proceeds will support the Hispanic Federation to benefit the people of Puerto Rico who survived Hurricane Maria. Actors appearing through AEA Theatre Authority.
MultiStages is partnering once again with #ClimateChangeTheatreAction. 225 events are scheduled in 40 countries between October 1 and November 20, 2017. Climate Change Theatre Action is a worldwide series of readings and performances of short climate change plays to coincide with the United Nations COP23 meeting in Bonn, Germany. We are excited to produce this important event and join this world-wide theatre movement.