2017 CLIMATE CHANGE FESTIVAL II
Posted on:
October 8, 2017
/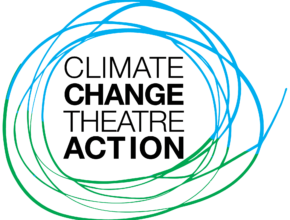 We are one global community with a common goal to honor and protect the earth,
its amazing inhabitants, and our future. 
MultiStages
presents
CLIMATE CHANGE II FESTIVAL
Wednesday, November 15, 2017
at 7PM
TheaterLab, 357 W 36th Street, 3rd Floor, NYC
followed by a Reception fundraiser for Hurricane Relief for Puerto Rico 
Directed by Lorca Peress
Choreography by Jennifer Chin
FESTIVAL ACTING COMPANY
Gabrielle Lee, Gus Scharr, Kathryn Layng, Avondre E.D. Beverley, Tanya Perez, Joyce Griffen, Lorca Peress, Maya Saroya
Daniel Carlton, Cary Hite, special appearance by Bruce Baumer
FESTIVAL PRODUCTION PHOTOS












CLIMATE CHANGE THEATRE ACTION & MULTISTAGES PLAYWRIGHTS
Keith Josef Adkins, Elaine Ávila, Chantal Bilodeau, Mindi Dickstein, Angella Emurwon, Kendra Fanconi
Vinicius Jatobá, Abhishek Majumdar, Silvio Martinez-Palau, Lorca Peress, David Sard, Caridad Svich
Jordan Tannahill, Nathan Yungerberg
Info on the Climate Change Theatre Action Festival:
CLIMATE CHANGE LINK
MultiStages Festival consists of short plays from around the world: Brazil, Uganda, Canada, Colombia, India, and the United States. Reception donated by Rums of Puerto Rico. Ticket proceeds will support the Hispanic Federation to benefit the people of Puerto Rico who survived Hurricane Maria. Actors appearing through AEA Theatre Authority.
MultiStages is partnering once again with #ClimateChangeTheatreAction. 225 events are scheduled in 40 countries between October 1 and November 20, 2017. Climate Change Theatre Action is a worldwide series of readings and performances of short climate change plays to coincide with the United Nations COP23 meeting in Bonn, Germany. We are excited to produce this important event and join this world-wide theatre movement.