2019 NEW WORKS FINALIST FESTIVAL
Posted on:
February 20, 2018
/
MAY 10, 11 & 12, 2019
A.R.T/N.Y. – Bruce Mitchell Room
520 Eighth Avenue, 3rd Floor
FREE ADMISSION
RSVP:

[email protected]

(include Show and # of reservations)
---
HANG MAN
Written by Stacy Osei-Kuffour
Directed by Mia Walker

Reading on Friday, May 10 at 7PM
RSVP:

[email protected]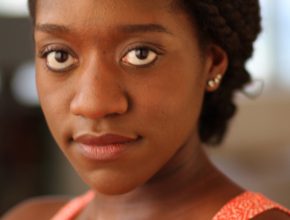 The community of a backwoods Southern town grapples with the murder of a Black man who is found hanging in a tree. As events unfold, the hanging mystifies the people of the community, forcing them to confront their complicity in this man's horrific demise.
Stacy Osei-Kuffour, born and raised in Chicago, Illinois, is a BFA graduate from NYU (major: Drama) and an MFA graduate from Hunter College (major: Playwriting). Previous plays include: The Painter, *Samuel French Festival finalist. Breathless, workshop productions at the Dream Up Festival & Downtown Urban Theater Festival (both at Theater for the New City). Dirty Blood, reading at Rattlestick Theater. Animals, *Irv Zarkower Award winner through Hunter College, readings: Lark Development Center, NYTW, Blank Theatre, and IAMA Theatre. The Pearl and The Black Sea, *Honorable Mention in The Kilroy's 2015 The List. Hang Man, Bay Area Playwrights Festival finalist, Boston Court New Play finalist, MultiStages New Works Contest finalist, and The Kilroy's 2017 The List. This past year, Stacy was accepted into EST in LA, Youngblood, MacDowell Colony Fellowship, New Georges the Jam, Nashville Repertory Theatre's Ingram Play Lab alongside Christopher Durang, Humantias PLAY LA Workshop, and MADLAB. In addition, Stacy became a two-time Van Lier finalist at the Lark Development Center. Stacy is also a TV writer. Just last year she wrote for the TV show Happy! which airs every Wednesday night on the SYFY network. Currently, Stacy is writing for the HBO TV show WATCHMEN based on the acclaimed comic book by Alan Moore. Stacy's goal as an artist is to bring untold stories to the stage and screen, stories that challenge our political, societal, and stereotypical views of the Black experience.
---
ATALANTA K.O.
Written by D.L. Siegel
Directed by Katrin Hilbe
Reading on Saturday, May 11 at 7PM
RSVP:

[email protected]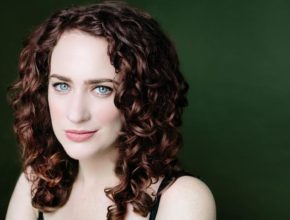 Atalanta is a fearsome amateur boxer, hungry for a professional career. Abandoned at birth, Atalanta trusts no one save her faithful trainer, Samir. But when she goes head-to-head with "The Boar of Bushwick" in a highly publicized fight, Atalanta attracts the attention of her long-absent father who will stop at nothing to get her back. Inspired by an ancient Greek myth, Atalanta K.O. is the story of one woman's struggle to be the heroine she was destined to be.
D.L. Siegel received her BA in English and Theater from Princeton University and her MFA in Playwriting from The New School for Drama. She was a member of The Amoralists' inaugural playwriting residency, 'Wright Club, from 2015-2016. Plays include: Members Only, Untouched, Atalanta K.O., Like the Last, Chosen, and I Know What I Saw. D.L. also served as dramaturg and co-adaptor for Jeremy Duncan Pape's Woyzeck, F.J.F., most recently mounted at The New Ohio Theatre by No-Win Productions. She is currently workshopping 'Untouched' for its New York premiere in summer 2018. A born and raised New Yorker, D.L. resides in Brooklyn with her playwright husband and their beloved corgi, Sancho Panza. Visit www.dlsiegel.com for more. Awards, Grants, Honorariums: 2016 Excellence in Playwriting Award & Audience Favorite Award, Silver Spring Stage ('Like the Last'), 2014 Finalist for Wordsmyth Theater Company's reading series ('Untouched'), 2014 Finalist for Heartland Theatre's 10-minute play competition ('…but where would they live?'), 2014 Finalist for 10 by 10 in the Triangle's National 10-minute play competition ('I Know What I Saw'), 2012 Georgia College & State University Arts & Letters Prize in Drama, 2nd place ('haiku for an earthquake').
---
LA RUTA
Written by Isaac Gomez,
Directed by Lorca Peress
Music Directed by Bruce Baumer
Reading on Sunday, May 12 at 2:30PM
RSVP:

[email protected]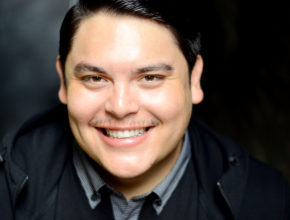 As Yolanda and Marisela embark in an epic, endless journey to find their missing daughters, the rabbit hole of violence, impunity and crime is far more insidious than they ever imagined. Pulled from real testimonies, La Ruta is a visceral unearthing of secrets left buried in the desert sand and the Mexican women who live resiliently in their wake.
Isaac Gomez is a Chicago-based playwright originally from El Paso, Texas/Ciudad Juárez, Mexico. His plays include La Ruta (developed at Primary Stages, Steppenwolf Theater Company, Oregon Shakespeare Festival, Goodman Theatre, and Pivot Arts); Wally World (Sideshow Theater Company Commission); PerKup Elkhorn (developed at Northlight Theatre and Chicago Dramatists); The Way She Spoke: A docu-mythologia (Greenhouse Theater Center, 2016; The VORTEX, 2018); The Displaced (Haven Theatre, 2018); Throwaway Kids (Cunningham Commission for Youth Theatre — The Theatre School at DePaul University); The Soul of the World (Actors Theatre of Louisville Acting Apprentice New Play Commission). Other companies he's worked with include Victory Gardens Theater, American Theater Company, Teatro Vista, Definition Theater Company, Jackalope Theatre, Broken Nose Theater, Stage Left, and Something Marvelous. He is the recipient of the 2017 Jeffry Melnick New Playwright Award at Primary Stages, an inaugural 3Arts "Make A Wave" grantee, an Elizabeth George Commissioned Playwright at South Coast Repertory, a member of the 2017-18 Goodman Theatre's Playwrights Unit, Co-Creative Director at the Alliance of Latinx Theatre, a Resident Playwright at Chicago Dramatists, an Artistic Associate with Victory Gardens Theater, Ensemble Member with Teatro Vista, Artistic Associate with Pivot Arts, Artistic Curator for Theater on the Lake 2017/2018, a steering committee member of the Latinx Theatre Commons (LTC) and an artistic community member at The Hypocrites in Chicago. He is a Professional Lecturer at The Theatre School at DePaul University, and is represented by The Gersh Agency and Circle of Confusion.
---
The "New Works Finalist Festival" features three finalist plays from our 2017 New Works Contest. Complete Cast TBA soon. Meet the 2017 New Works Contest Winner, Desi Moreno-Penson Here: New Works Contest Results